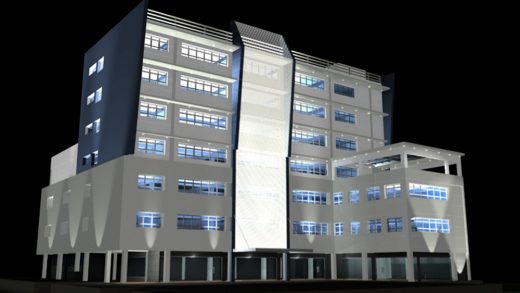 23 May

O&M approves new facade design for engineering and technology building proposed by Michel Philippe Lulo & Asociados (MPL)

The architecture department of the company Michel Philippe Lulo & Asociados (MPL) under the direction of Arch. Luis Gabriel Ardila presents a new design for the facade of the engineering and technology building of the Dominican O&M University.

The design has been approved by the university's rectory and it obeys the new designation of use. The proposal prioritizes the new entrance to the project with vertical colored elements joined by fixed aluminum slats and aims to unify the various bodies and volumes of the initial structure.

The building is under construction by MPL and the architecture department has also made adjustments to the interior design to adapt the building to new spatial requirements.
Additional information:
Location: Santo Domingo, National District, Dominican Republic.
Image : MPL Architecture Department.